Maintain Benz C Class Interior Hygiene with the Motliner Car Floor Mats
Sep 14, 2021 – Popular car auto accessory maker, Motliner, has launched customized coil car mats for Mercedes Benz C Class (W205). The car floor mat was designed with the end-users in mind. It helps them improve the look and cleanliness of their cars. These premium quality car floor mats are suitable for those looking for a product that fits their lifestyle and needs, while also offering maximum car interior protection.
Commenting on the product, the company representative, Andy Hong, said, "Our coil car floor mat is designed to enhance the beauty of your car interior. So if you're worried, that your child or pet will tip over a cup of coffee or food in your car, our high-quality car floor mat got you covered."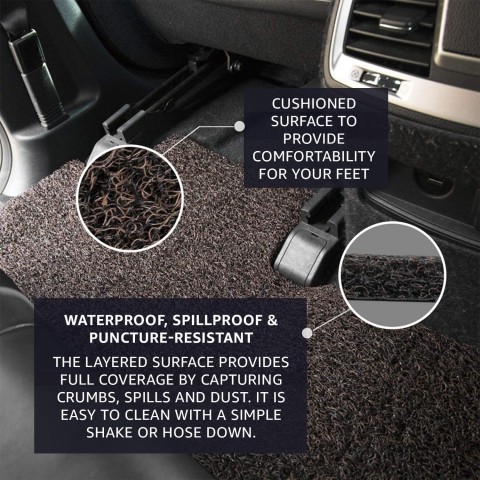 Speaking further, Hong said that while many coil car floor mats manufacturers emphasize only the beauty of the products, Motliner went a step further to give the market fantastically and beautifully designed car floor mats with durable quality. This ensures the product protects against liquid and debris in cars for a long time. Therefore, users never have to worry about their kids or pets, spilling liquids and leaving crumbs in their car again. They can now enjoy their food and drink in their cars with peace of mind.
Also, this remarkable Motliner coil car floor mat provides immediate comfort and relief to the driver's and passenger's feet when installed, which is done in a couple of seconds by simply placing them on the car floor. Made of a high density of coil of 20mm (0.7 inches) in thickness, the floor mats maintain the cushion for a long time, providing comfort for the driver's feet. This product ensures that the interior of the car is kept clean and tidy, avoiding friction, while improving the interior appearance of the car, and enhancing driving comfort.
Fully geared towards the drivers' safety, it is also waterproof, slip-proof, and fire-proof. It offers great protection for the car's interior and safety features. Every single matting was custom cut and perfectly fitted to match the Benz C Class and covering all angles, sides, and corners. All floor mat materials are environmentally friendly, non-toxic, and odorless. They will not break down even if exposed to the sun's extreme heat.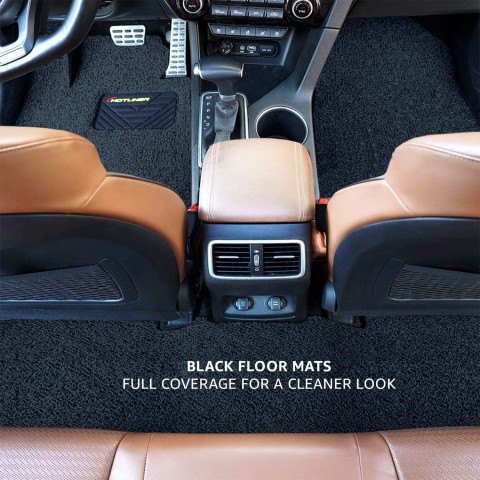 When filled with gunk, the Motliner coil car floor mat can easily be pulled, washed, and dry up quickly. The large capacity surface captures moisture, spills, debris, and it's perfect for all weathers.
The coil car floor comes in black color and 4-piece set and it's suitable for Mercedes Benz C Class Model and Year 2014/2015/2016/2017/2018/2019/2020/2021.
This waterproof and weatherproof coil floor mat can be purchased on the Amazon marketplace via this link: https://www.amazon.com/dp/B08HCVYJZZ
Media Contact
Company Name: MOTLINER
Contact Person: Media Relations
Email: Send Email
Phone: +82 70-4038 9303
Country: South Korea
Website: www.amazon.com/dp/B08HCVYJZZ