Mindbrush Launches Self-care Journal to Inspire People to Value their Mental Well-being as a Means to Happiness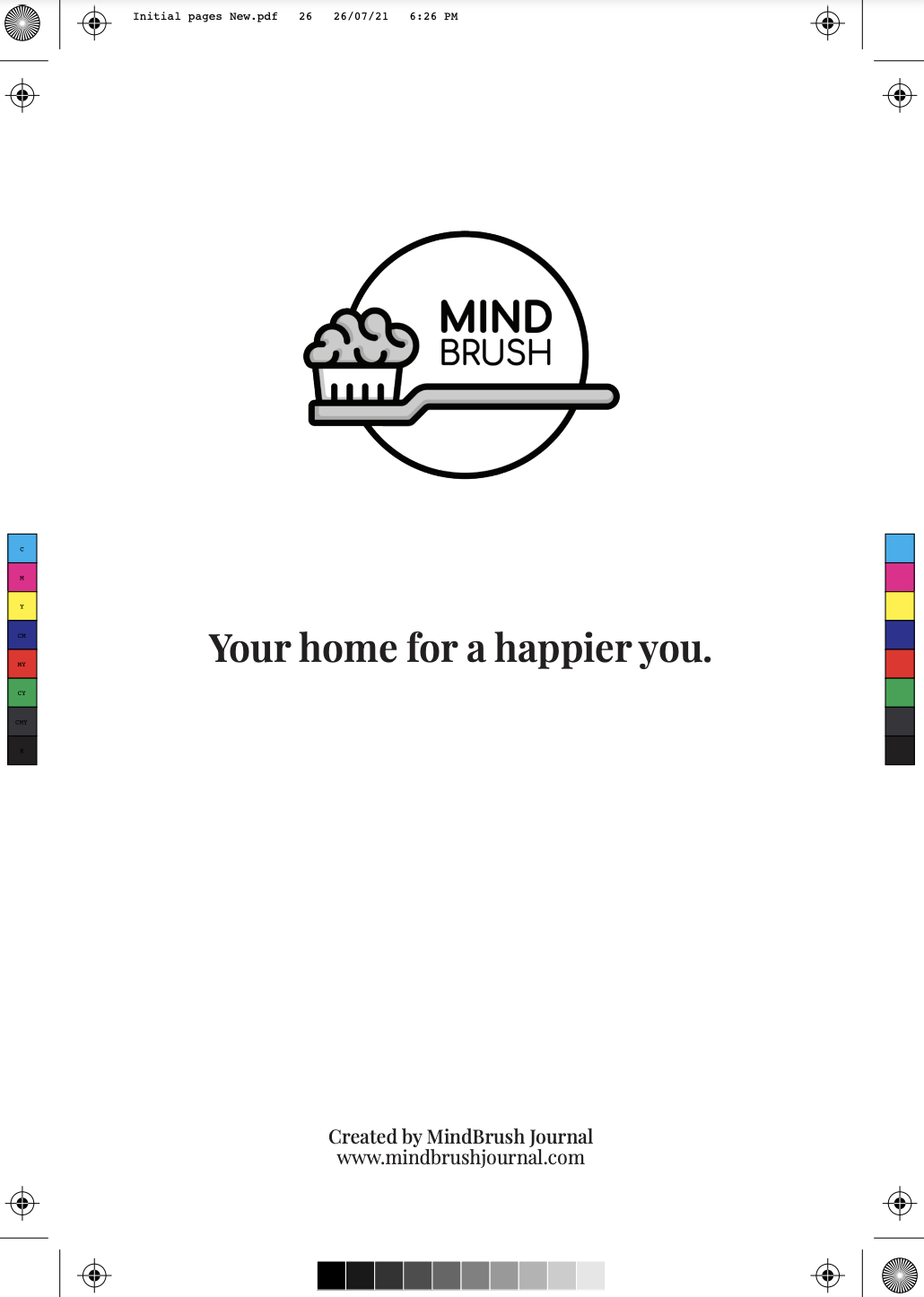 Mindbrush is glad to announce the release of its brand-new self-care journal designed to help people become happier by taking care of their minds. With gratitude as its foundation, the 66-day, fully guided self-care journal will allow readers to take back control of their happiness, free from the grasps of the outside world.
"When we, at Mindbrush, started our journey we realised that our well-being was often controlled by the events and circumstances around us," says Shivain Sacheti, co-founder at Mindbrush. In a busy, demanding and stressful world, the team discovered that they had given the world enormous amounts of power to dictate how they felt while simultaneously relinquishing their own control.
"We listened to our community, and they were facing the same problems too. At that point, we knew we had to do something. However, we didn't want something or someone to make everything okay. Instead, we knew we needed to take responsibility for our happiness. But how? Unsurprisingly, the answer lied in taking care of our brain", says Akanksha Agarwal, co-founder at Mindbrush.
Not only does the brain regulate every function in the body, but it also controls how humans process their thoughts and emotions. This is why the creators of Mindbrush decided to prioritize mental wellness as a means to happiness. And they knew journaling was the way to do it.
After digging through various sources—research papers, podcasts, articles, talks, studies, books, websites etc., the Mindbrush Team finally created the journal they set out to make. They made sure that each day of the journal included new ideas, mind-set shifts and introspective prompts so that the readers got different avenues to improve their mental wellness. They went to great lengths to ensure that you got impactful pieces of knowledge packaged into an actionable and relatable format.
Mindbrush is a group of innovators who want to help their audience develop a life-altering practice that will have ripple effects in all areas of their life. Similar to the act of brushing one's teeth and showering every day, the Mindbrush mission is to help to ritualise 'brushing' the mind to live a happier and better life. After all, we all spend most of our time inside our minds, let's make it a nice place to be.
Media Contact
Company Name: Mindbrush Journal
Contact Person: Shivain Sacheti
Email: Send Email
Address:34a Takhte Shahi Road
City: Jaipur
State: Rajasthan
Country: India
Website: http://www.instagram.com/mindbrushjournal