Kidd Ki – Artist/Creative Entrepreneur creating a Buzz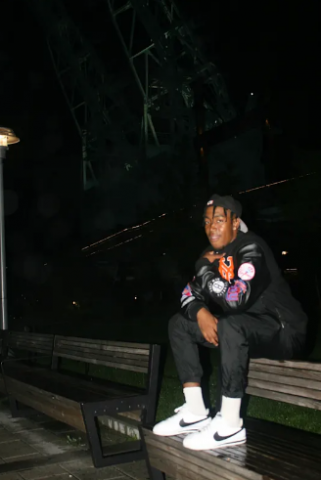 Music is a type of art that is pleasant to the ears and pleases the soul. The most enjoyable part about music is that it strikes a chord in everyone's heart. It introduces emotions that transcend culture, religion, gender, and nationality to create lasting memories. Independent music creators like Kidd Ki, who has made music his life. He is a rapper, singer and songwriter who has a passion for delivering tracks that are both heartfelt and provocative. He is the type of artist who has built his career by releasing music for the fans by holding no punches back.
How did Kidd ki start his entrepreneurship journey?
Kidd Ki is a dynamic music creator from New York who had a love and passion for music from a very young age. During his college days, he formed a team with talented musicians, who would design and edit his posters and songs so that he could release them on other prominent platforms. After that, he started making music frequently and got a good response from the audience. He wanted to create something genuine, something that will truly inspire people.
What are the achievements and current projects of Kidd Ki?
After earning quite a big audience, Kidd Ki founded MCMG. Worldwide where his team uploads his music frequently. Apart from this, he hosts the Past Da Aux series, which happens three times a year, and has partnered with Fightklub studiosnyc for a mega event. In his company, all his partners are those whom he met in college, and they have been working together since then. He has published some of his best songs, like Do What I Do and Our City. These songs are available on Spotify as well as iTunes. Apart from this, his significant achievement is having 80k streams of his music 'Our City', which means that his audience has liked it the most. His current project includes two singles named Watching and Well off. Apart from it, he is also working on an album, 'Court Side V1' along with Riq, his co-artist in this company. He is also working on an untitled expert for all his music endeavors.
What are the plans and goals of Kidd Ki?
Kidd Ki doesn't plan to make a difference in the music industry. He plans to make a difference in life. Music is like a thing to him that he does because he loves it, and as a result, he has fallen in love with it, which results in others falling in love with it too without intention. Kidd Ki appreciates the challenges and rewards that go hand in hand with making history. As a result, he's prepared to go above and beyond to ensure his music is of top quality. He aims to create music that is pure and original.
Media Contact
Company Name: Kidd Ki
Contact Person: Media Relations
Email: Send Email
Phone: 516-271-8912
Country: United States
Website: unitedmasters.com