Probe International Accelerates Global Expansion, Hires Jen Buakaew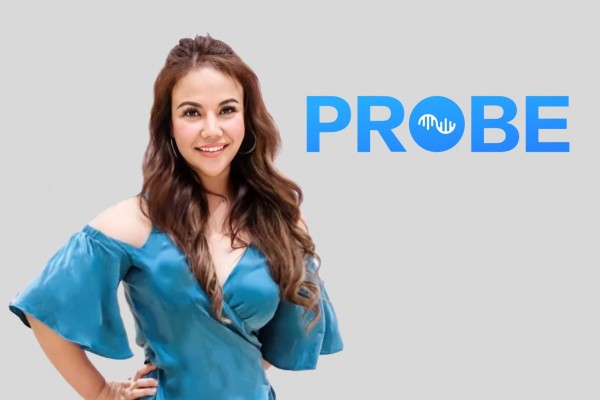 Probe International, founded by international FinTech company Probe Group, announces the appointment of Jen Buakaew as their Business Development Director.
Leading blockchain personality, public speaker, and voice of progress for the cryptocurrency community and emerging markets, Jen Buakaew has joined Probe Group International as their Business Development Director to help strategize Probe's mission to become the integral part of the "Digital Wealth for All" mission.
The addition of Jen to Probe International's team is driven by the company's exponential growth of its securities token offering (STO) exchange, and HiDAO – a multi-functional crypto wallet, integrated with e-Commerce platform, NFT marketplace, games, DeFi staking, and more.
"Probe Group is expanding rapidly across the globe, and we are thrilled to have Jen join us on our international expansion revolution," said Herbert Sim, Chief Business Development Officer of Probe International. "Jen being the voice of crypto community, a sought-after keynote speaker at blockchain conferences around the world, together with her many years of experience in the industry, she is the right fit to help us accelerate the growth of Probe's ecosystem."
"We see a significant growth of cryptocurrency industry particularly within Asia Pacific and we believe it is at the stage where it is ready to gradually embrace regulations and work alongside with regulators. Probe has a stellar product offering and a clear and defined roadmap to lead this digital wealth revolution, to bridge both the traditional financial industry and the decentralized world of cryptocurrency together, with its 'one-stop-shop' platform and marketplace," said Jen Buakaew, newly appointed Business Development Director of Probe International. "I am honored to join and looking forward to transforming this mission and vision to reality."
Having worked and led a number of blockchain projects and crypto exchanges, one of which being a centralized exchange with license granted by the SEC Thailand, Z.com Exchange, Jen is also a Board Advisor for the US Blockchain Association as well as the European Commission on a program with the Frankfurt School Blockchain Center to support SMEs all across Europe with blockchain implementation initiatives.
About Probe Group
Probe Group is a fintech company established in 2016. The company, with the mission of 'Digital Wealth for all' is committed to helping global companies to achieve a safe, reliable, fast, and low-cost security token offering (STO) listing. For more information, head to https://www.probe-group.com/.
Media Contact
Company Name: Probe Group
Contact Person: Jessie Liu PR & Marketing Manager
Email: Send Email
Phone: +65 8573 9805
Country: Singapore
Website: http://www.probe.cc/