Security threat prime concern for Cloud strategy, By Rajeev Kumar Tyagi, A Cloud expert in Australia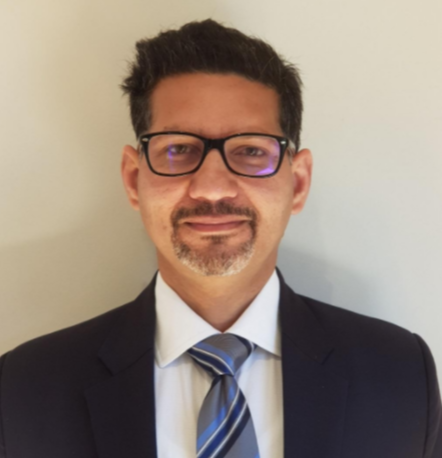 In this new age era, digital transformation has been a buzzword in the IT industry. All companies are embarking on a transformation journey right now, whether to an entire business model or a specific business unit. To be part of this journey, IT needs to enable innovation, not slow it down.
It meshes with how IT leaders often describe their cloud project goals: better business results and customer experiences. Interestingly, as companies succeeding with digital transformation, the IT security works becomes more complex and challenging.
"I strongly believe Security transformation are a requirement for organizations going through digital transformations." It has been observed that one of the most concerning fact in overall cloud strategy is IT security alignment. Since, Digital transformation is the key today and specially during this pandemic era wherein everything needs to be digitised to enable flexibility for business function to work. Hence, IT Security has become paramount that need to be address and bring in alignment with the overall cloud strategy.
The fundamental of security revolves around Data management. Wherein Data sits in the core and pillars like availability, confidentiality and integrity revolves around it. Some of the key security concerns starting from the risk assessment of architecture planning to deployment and how to deal with threats like cybersecurity, access control, business continuity, patch management cycle, vulnerability closures.
Security threats like ransomware is always hanging around us, it is more evident that CXO's are always worried regarding overall security control in their respective Organization. Threat intelligence, analytics of user experience and behaviour are gaining significant importance. One of the prime concerns is how do we mitigate ransomware attack if it happens and more importantly how we ensure business continuity in the event of such attacks.
One of the most common approach that everybody looks at is backup & recovery strategy. This might involve entire business landscape or depending on the criticality of the business what are the backups to be taken, how the backups to be perform, where to retain these backups and most importantly how fast we can recover. Hence, RTO/RPO would play critical role in deciding the final solution.
Challenges ahead-As noticed, Cloud Strategy should comprehend your organization's business need; however, one should not do it at the cost of security posture. Regardless of what type of cloud strategy is being adopted, security will always be paramount to any Organization. Hence, it requires careful planning and execution. Secured access control, Data leakage, business continuity, Skillset has become some of the most common and growing concern nowadays for designing and sustaining security controls for an organization and it might influence your strategy.
In this digital era wherein, it is expected that Artificial Intelligence and Machine learning will be the future, evolving security paradigm for adopting new features to be deployed to support a new idea – would be critical for success. There is no cookie cutter approach to integrate the Cloud strategy with IT security. Both need to comprehend each other in line with business requirement while embarking the journey of digitization. It involves multiple factors that require careful consideration and assessment.
Rajeev can be reached at [email protected] His phone is: +61478111152. His website is https://www.linkedin.com/in/rajeev-kumar-tyagi-32132629
Media Contact
Company Name: Glamoglitz
Contact Person: Rajveer
Email: Send Email
Phone: 917710030004
Country: India
Website: glamoglitz.com