How I Learned to Hide: Unraveling Shame and Rejection
New memoir offers blueprint for childhood trauma victims—helping them transform pain into purpose…
People are not born evil…I know the Creator of us all, and He does not create bad things…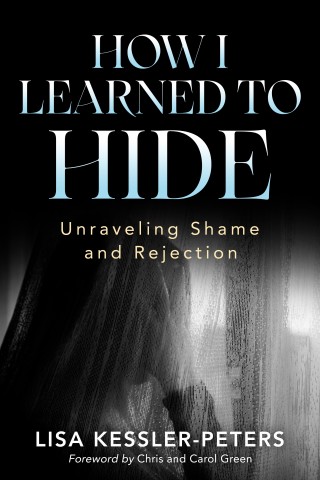 Camp Hill, Pennsylvania – Aug 29, 2023 – Inspirational powerhouse, Lisa Kessler-Peters, has lived through the trauma, risen above—and now dedicates her life advocating for others to heal—through connection and education. In this debut of her second memoir, How I Learned to Hide: Unraveling Shame and Rejection, she uncovers distressing memories from her childhood and discusses how years of dedicated research in the mental health field helped her comprehend her pain, behaviors, and mindset.
The 90-page book chronicles Kessler-Peters' life surrounded by alcohol and drug abuse—and the pivotal moments that led to layers of shame and dangerous survival methods as an adult. She includes transparent terms and a thorough glossary as she explains how neglect and abuse affect one's mental, physical, and spiritual well-being. She then intertwines beautiful biblical references that offer healing even amidst the darkest times.
Kessler-Peters holds a criminal justice degree; her roles as coach, mentor, and speaker allow her to illuminate the path for others to overcome trials. Her words are raw, and her message is clear—as she inspires other victims to escape the bondage of trauma—through the power of forgiveness. "I dedicate this book to the child living inside each one of you who is still learning how to fully heal and live his or her best life. You are enough!" She also hopes other behavioral health and criminal justice professionals will hear her words and realize change is possible! A traumatic upbringing does not dictate a dismal future.
How I Learned to Hide: Unraveling Shame and Rejection is published by Mercy & Moxie, an imprint of Orison Publishers, Inc. and is available for purchase at Amazon, Barnes & Noble and other retailers. For nearly two decades, Orison has specialized in giving Christian authors a platform to share their stories.
Media Contact
Company Name: Lisa Redeemed
Contact Person: Lisa Kessler-Peters
Email: Send Email
Country: United States
Website: www.lisaredeemed.com