Expanding Horizons: SAH Polymers' Strategic Journey into Latin America's Flexible Plastic Packaging Industry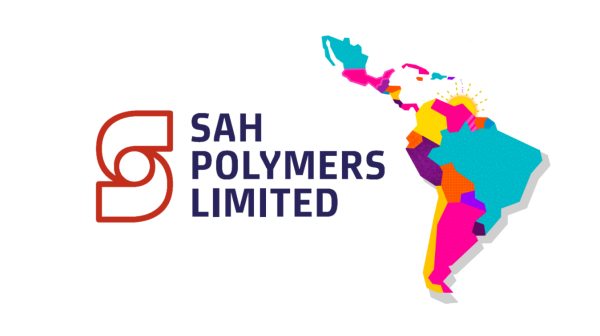 Latin America, a region of immense economic potential and cultural diversity, stands on the brink of a packaging revolution, and SAH Polymers Ltd. is poised to be at the forefront of this transformative wave. A trailblazer in flexible plastic packaging products, the 30-year-old publicly listed SAH Polymers is gearing up for an ambitious expansion into the Latin American market, with strategic tie-ups, joint ventures, and acquisitions as its guiding beacons. Following a highly successful IPO on the prestigious National Stock Exchange and Bombay Stock Exchange of India in January 2023, which garnered an impressive capital infusion, SAH Polymers is exceptionally well-positioned to harness the myriad opportunities that Latin America's packaging industry has to offer.
Ripe Opportunities in Latin America's Flexible Packaging Landscape
The Latin American market's burgeoning demand for innovative and sustainable packaging solutions is the catalyst driving SAH Polymers' strategic expansion plans. In sectors ranging from animal feed and fertilizers to agriculture, construction, mining, pharmaceuticals, textile, paper, cement and dry chemicals, SAH Polymers is set to meet diverse packaging needs with a comprehensive range of products. This arsenal includes PP woven sacks (known as Sacos Tejidos de Polipropileno in LATAM) a staple in packaging, versatile PP woven fabric (known as Tela de Polipropileno Tejida in LATAM), sturdy big bags, efficient PP box bags, and capacious jumbo bags, among others. The company's foresight extends to high-value BOPP bags (known as Sacos Tejidos Laminados con BOPP in LATAM), essential for advanced packaging applications, and practical solutions like PP ground cover and PP silt fence, which underscore SAH Polymers' commitment to sustainability.
Visionary Insight from Mr Murtaza Moti, CEO of SAH Polymers
Mr Murtaza Moti (CA, CFA, FRM), the visionary CEO of SAH Polymers, exudes confidence in the company's expansion strategy. He stated, "Latin America's dynamic market presents an exceptional canvas for SAH Polymers to unveil its innovation prowess. Bolstered by our successful track record, our aim is to not only address market demands but to redefine packaging paradigms, ushering in an era of sustainability and ingenuity."
Latin America's Fertile Ground for Growth
Latin America's strategic significance is further accentuated by its favorable trade terms with India. This partnership fuels seamless access to key markets, propelling SAH Polymers' offerings into the hands of industries that rely on flexible packaging solutions. The adoption of PP woven fabric-based packaging materials, such as PP woven sacks and big bags, is projected to witness an impressive surge as Latin America embraces the practicality and durability of these solutions.
Recent market research underscores the golden opportunities awaiting SAH Polymers in Latin America:
The Latin American packaging industry is predicted to grow at a CAGR of 5.6% from 2022 to 2027, representing a substantial market opportunity. [sources 1]
The agricultural sector, a prime consumer of PP Woven sacks, is a dominant contributor to Latin America's GDP, generating over $1.3 trillion annually. [sources 2]
The construction and mining sectors, vital components of Latin America's industrial landscape, are forecasted to attract investments exceeding $110 billion by 2025. [sources 3]
The pharmaceutical industry in Latin America is slated to expand by 7-9% annually, creating a robust demand for specialized flexible packaging solutions. [sources 4]
With an annual plastic resin consumption of 8 million tons, Latin America offers a lucrative arena for SAH Polymers' innovative plastic packaging solutions. [sources 5]

A Glimpse into the Future
An ISO 2200 and ISO 9001 certified company, SAH Polymers aims to redefine the packaging industry in Latin America. Bolstered by a profitable cash flow and armed with cutting-edge technology, the company is investing in research and development, ensuring that it remains at the vanguard of innovation. SAH Polymers is also an existing member of the prestigious North American Association for FIBC bags called FIBCA and is already well on its way to obtaining a BRC certification to further penetrate the food packaging industry. SAH Polymers' strategic partnerships, joint ventures, and acquisitions are set to not only reshape Latin America's packaging landscape but also to carve a legacy of sustainable and ingenious solutions that resonate with the region's evolving needs.
Inquiries and Further Information about SAH Polymers LATAM:
For inquiries and further information, please contact:
WhatsApp: +91 91 670 94 812

Disclaimer: This article contains forward-looking statements that reflect SAH Polymers Ltd.'s current beliefs and expectations. These forward-looking statements are subject to risks and uncertainties that may cause actual results to differ materially from those expressed or implied in the statements. SAH Polymers undertakes no obligation to update or revise any forward-looking statements.
Sources:
Market Research Report: Latin America Packaging Market – Growth, Trends, COVID-19 Impact, and Forecasts (2022 – 2027)
World Bank Data – Latin America and the Caribbean
"Construction in Latin America to 2025: Market Size, Growth and Forecast Analytics"
"Pharmaceuticals and Healthcare – Latin America – 2022 Outlook"
Plastics Europe Market Research Group – The World of Plastic
Media Contact
Company Name: SAH Polymers LATAM
Contact Person: Mustafa Dawood
Email: Send Email
City: Udaipur
State: Rajasthan
Country: India
Website: https://sahpolymers.com/latam