Party To Go Brings Safe and Exciting Bounce House and Water Slide Rentals to Greenville, SC Events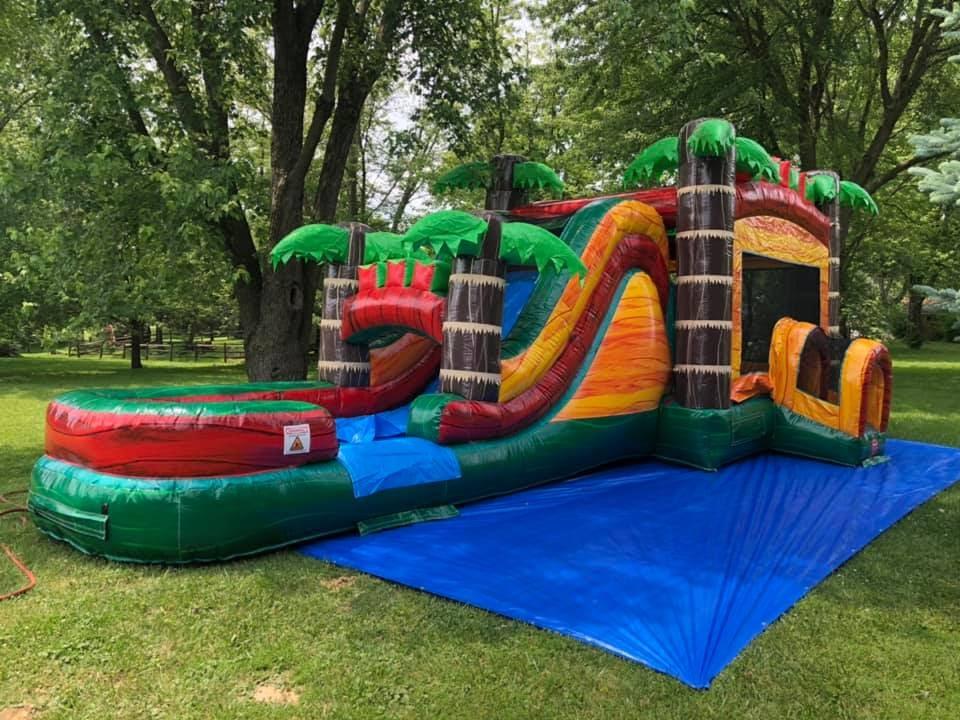 Local company delivers inflatable fun and lasting memories for children's parties.
When it comes to providing safe and exhilarating entertainment for children's parties and events, Party To Go stands out as the leading choice in Greenville, SC. With a passion for delivering joy and creating cherished memories, Party To Go specializes in top-quality bounce house rental and water slide rental options that guarantee a fun-filled experience for all.
As parents seek engaging and memorable ways to celebrate their children's special moments, Party To Go steps in with various bounce house rentals that cater to a wide range of preferences and themes. From school gatherings at Lake Forest Elementary to church events at Elevation Church, Party To Go covers an array of occasions, ensuring that every event is a resounding success.
Zachary Hilgeman, the owner of Party To Go, shared, "We love providing bounce houses and water slides to parties across Greenville. I really feel it is my calling to help families provide fun memories for their children." Hilgeman's commitment to his calling inspired the creation of a company and a team that shared his vision of spreading laughter and delight.
With a reputation for exceptional customer service, Party To Go streamlines the bounce house and water slide rental process, allowing hosts to focus on enjoying the festivities. The seamless online ordering system simplifies the booking process, enabling customers to effortlessly select their preferred date, time, and inflatable items. Alternatively, Party To Go's friendly customer service team is readily available to assist with personalized recommendations and flexible rental periods.
Party To Go's specialties include:
Bounce House Rentals: Over-the-top excitement awaits customers and their families with Party To Go's bounce house rentals. The inflatables transform any space into an instant playground where children can jump, play, and create memories that will last a lifetime. Crafted with safety and durability in mind, these bounce houses provide endless entertainment for kids of all ages.
Water Slide Rentals: Party To Go's sensational water slide rentals bring aquatic fun to the backyard. Perfect for beating the summer heat, these water slides offer an experience that blends excitement and refreshment. Whether it's a backyard party, corporate event, fundraiser, or school carnival, Party To Go's water slides are a hit, delivering guaranteed enjoyment while maintaining the highest standards of cleanliness and hygiene.
Party To Go's commitment to safety, quality, and enjoyment has earned them accolades from satisfied customers. Ashley Jackson, one such customer, raved about her experience in a five-star review: "Party To Go was absolutely the best! I called a day prior to needing the rental, and Zach was very accommodating. The service was excellent. And the equipment was clean! I will be calling for any needs in the future!"
To explore Party To Go's selection of bounce house rentals and water slide rentals and to make reservations for upcoming events, visit their official website at https://www.partytogoevents.com.
About Party To Go Events
Party To Go provides bounce houses and water slide rentals to events throughout Greenville, SC.
Media Contact
Company Name: Party To Go
Contact Person: Zachary Hilgeman
Email: Send Email
Phone: 864-987-8743
City: Greenville
State: South Carolina
Country: United States
Website: partytogoevents.com/