Cowboy Party Rentals Brings High-Quality Tent Rentals to the Dallas Fort Worth Area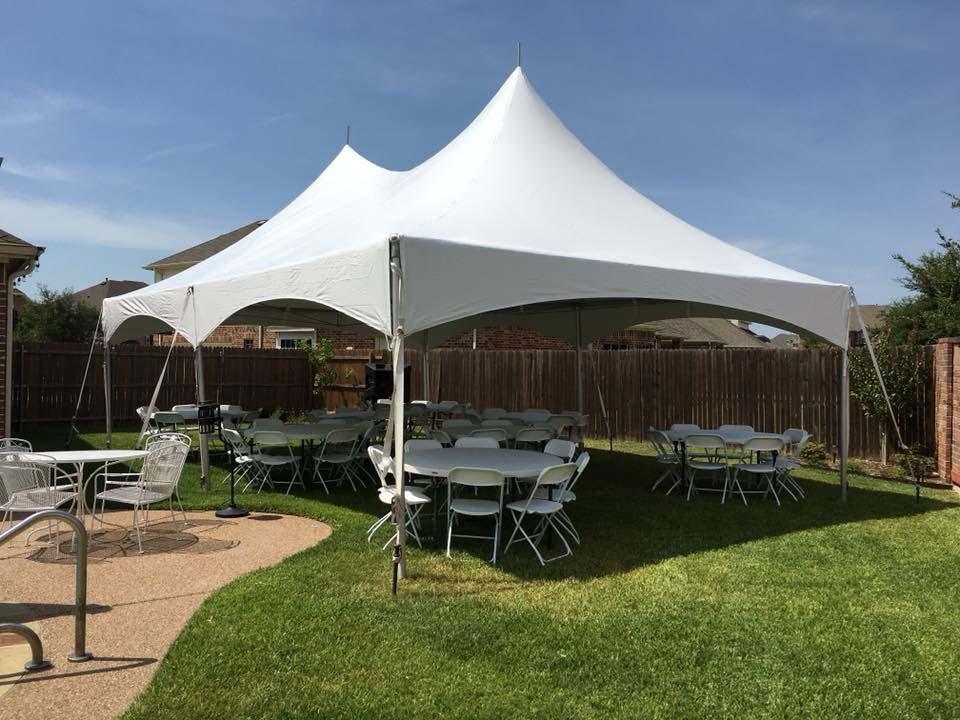 Leading event rental company broadens services to accommodate events of all sizes.
Cowboy Party Rentals is thrilled to announce the expansion of its tent rental services across the Dallas Fort Worth Area. With a focus on weddings, corporate events, church revivals, festivals, and more, the company is ready to help transform any event into an unforgettable experience. This expansion illustrates Cowboy Party Rentals' commitment to delivering exceptional service and a keen attention to detail.
Since its start, Cowboy Party Rentals has been dedicated to enhancing events by providing top-notch tent rentals. With a mission to solve any event's requirements, their tents offer an attractive style and practicality. The new expansion allows the company to cater to more significant events while maintaining the same high level of service that its customers have come to expect.
Billy Fields, Co-owner of Cowboy Party Rentals, remarked, "Our tent rentals have expanded from smaller parties to larger events through the years as customers have pushed us to provide the same level of service for their larger events. We've gone from working with backyard parties to customers wanting us to set up their wedding venues and corporate events. We love being able to provide what our customers are looking for at events of any size. They love our attention to detail and customer-first approach to tent rentals."
Customers couldn't be more pleased…
"My experience with Cowboy Party Rentals was outstanding," commented Linda Johnson in a five-star review. "The customer service representative was personable and attentive to anything that was needed. Impeccable service: The delivery team was friendly, cordial, and ahead of schedule for dropping off and picking up the table and chairs. Most importantly, this team of professionals consistently communicated with me during the rental experience. I highly recommend Cowboy Party Rentals to anyone who is planning to host a celebration of any type."
Cowboy Party Rentals also offers table and chair rentals that complement their tent offerings, ensuring customers have everything they need for a successful event. Their commitment to customer satisfaction is reflected in the variety of services provided, including assistance with layout planning to maximize space utilization.
The company's website showcases its extensive range of tent options and other event rental services. Operating as a family-owned and operated business in Midlothian, TX, Cowboy Party Rentals values the importance of creating lasting memories through their tent rentals. Their dedication to excellence extends to a wide service area that covers Midlothian, Mansfield, Burleson, Waxahachie, Red Oak, Dallas, Cedar Hill, De Soto, Fort Worth, Arlington, Grand Prairie, Venus, and surrounding regions.
As Cowboy Party Rentals expands its tent rentals across the Dallas, Fort Worth Area, the company remains committed to delivering outstanding service, transforming ordinary events into extraordinary experiences.
For more information, visit https://www.cowboypartyrentals.com.
About Cowboy Party Rentals.
Billy and Leigh are the Owners/Operators of Cowboy Party Rentals. They reside in Midlothian with their kids- Kinsley, Peyton & Hudson. They are members of the Midlothian Bible Church.
Media Contact
Company Name: Cowboy Party Rentals
Contact Person: Billy Fields
Email: Send Email
Phone: 682-422-6850
City: Dallas-Fort Worth
State: Texas
Country: United States
Website: cowboypartyrentals.com