Ralph DiPiero Launches Cre8 Supply Co. Providing Trendy Hats And Apparel On A Single Platform
CRE8 Supply Co. is a one-stop shop where style and quality converge in trendsetting hats and apparel.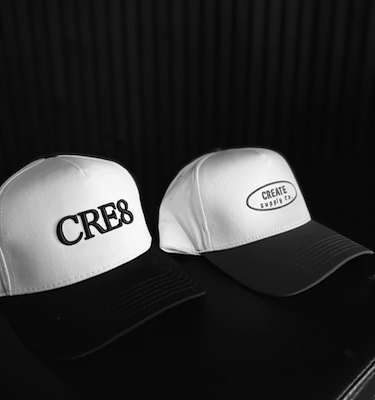 Ralph DiPiero merges style and comfort with the launch of his highly anticipated hat and apparel brand, CRE8 Supply Co. Offering top-notch quality and trendy products, CRE8 Supply Co is all set to revolutionize how fashion enthusiasts and hip individuals accessorize.
The visionary behind CRE8 Supply Co., Ralph DiPiero, is a distinguished alumnus of Arizona State University, holding a Bachelor of Science degree. His passion for creativity, style, and craftsmanship culminates in this new venture, setting new benchmarks for hat and apparel companies. "CRE8 Supply Co. is not just a brand; it's a canvas for self-expression. Our hats and apparel are designed to empower individuals to showcase their unique style confidently. Each piece is a testament to our commitment to quality and innovation." shared Ralph.
CRE8 Supply Co. boasts an extensive collection of superiorly crafted products that personify sophistication and utility. The top-selling product, The Classic Baseball Snap Back, is a must-have accessory for anyone looking to add flair to their wardrobe, an epitome of style and comfort. Rivaling the classic 59FIFTY by New Era, The Classic Baseball Snap Back serves both curved bill and flat look lovers with a high/medium crown cap.
Another collection crown jewel, the CRE8 7 Panel Mesh hat, seamlessly combines comfort and style with its mesh backing and ergonomic design. This 7-panel trucker hat is a perfect blend of aesthetics and comfort and will surely become an essential accessory in one's collection.
Similarly, the CREATE Rope Trucker Hat, posing a medium crown and a naturally curved bill, offers a universal fit for all hat lovers. Ralph DiPiero's dedication to diverse styles and preferences is evident in every stitch and curve of his remarkable collection.
Soon after its launch, the brand garnered attention from many hat lovers and fashion enthusiasts, who are found to sing praises for Ralph DiPiero and his collection. One of the pleased customers shared, "I bought the CRE8 7 Panel Mesh hat, and its comfort is unmatched, and the style quotient is off the charts. This product is not just a hat; it's a statement".
CRE8 Supply Co. has committed to making customers' shopping experience completely seamless. The brands offer payment through multiple secure payment gateways, including but not limited to American Express, Apple Pay, Diners Club, Discover, MasterCard, PayPal, Shop Pay, Venmo, and Visa. In addition, the option to pay in interest-free instalments showcases the brand's dedication to making style accessible for everyone.
Ralph DiPiero invites all fashion enthusiasts, hat lovers and trendsetters to subscribe to the brand's email updates today and stay ahead of the curve by learning about new collections and exclusive offers & discounts.
To learn more, visit: https://cre8supply.com
About Ralph DiPiero:
Ralph DiPiero is the founder of CRE8 Supply Co. he has carefully tailored his hat and apparel collection to provide top-notch quality products for clients across the USA. He holds a Bachelor of Science degree from the esteemed Arizona State University.
Media Contact
Company Name: CRE8 Supply Co.
Contact Person: Ralph DiPiero
Email: Send Email
Country: United States
Website: www.Cre8supply.com