Presenting NOA|AON's "Love Unfolding," starring Ayumi Ueda, a Transformative Musical Journey to Self-Love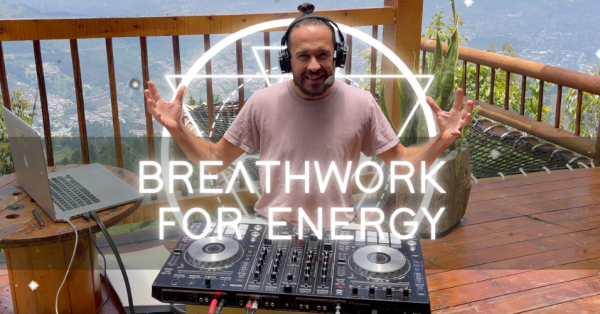 Presenting NOA|AON's "Love Unfolding," starring Ayumi Ueda, a Transformative Musical Journey to Self-Love.
Finding Balance Through Sound: A Path to Personal Growth and Health
In a world full of distractions and self-doubt, producer and conscious DJ Pavel Stuchlik and the lovely singer Ayumi Ueda have formed a ground-breaking duet called NOA|AON, and they're on a musical quest to reignite the spark of self-love and empowerment. Their purpose is encapsulated in the song "Love Unfolding," which goes beyond mere music to explore the world of consciousness transformation.
Because of the 528Hz solfeggio frequency's ethereal beauty, "Love Unfolding" is more than just a song; it's an experience that may move people emotionally and intellectually. Often referred to as the "frequency of love," this sound wave has been shown to have beneficial effects on the central nervous system and brain. Numerous studies attest to the efficacy of the solfeggio frequency, and information about its advantages is widely available on the Internet.
A Powerful Message: It's Important to Love Yourself
The meaning of "Love Unfolding" is as profound as the sound's resonance frequency. Despite its popularity, self-love is difficult to achieve in a culture that emphasizes fault-finding and self-criticism. The mission of NOA|AON is to help people break free from these false ideas and embrace their true selves, free from the chains of self-doubt and uncertainty.
Based on his significant expertise as an EDM DJ performing at prestigious festivals and nightclubs, Pavel Stuchlik decided to leave the mainstream music industry and pursue a new path. After breaking free from his addiction to alcohol and drugs, Pavel found his life's work: he is now at the forefront of a conscious movement that fuses music and alchemy to facilitate community, enjoyment, and healing through resonant tones.
The NOA Movement: Finding Common Ground in Sound and Story
Pavel's internal path of self-transformation is reflected in the NOA movement, epitomized by the binary of AON (all or non). It's not only about the music; this movement brings the world together, one person at a time. NOA|AON is a band that means what they say; they imbue each song with a certain frequency that motivates and inspires their audience.
From Asia to Africa, NOA|AON's "system reset," a series of immersive events centered on Breath, Dance, and Meditation (BDM), has changed people's lives. Their unique fusion of afro house, deep house, tribal house, and more, harmonized with solfeggio frequencies, produces a profoundly evocative and enlightening musical experience.
Using NOA|AON as Part of My Own Healing Process
A preview of a broader self-love and healing project, "Love Unfolding," is a work in progress. Japanese soprano Ayumi Ueda contributes her enchanted vocal tones to this musical tapestry. Like NOA|AON's dedication to vibrational resonance, Ayumi records her vocals in magical vortexes worldwide.
In the electronic dance music (EDM) scene, NOA|AON is leading a conscious movement that includes Burning Man attendees, Bali spirituality admirers, and deep house aficionados. Their restrained dance breaks the mold and ushers in novel ways of appreciating music, happiness, and metamorphosis.
So, Let the Change Begins
"Love Unfolding" is more than just a song; it's an invitation to go within and find the strength to take control of your life. Together, NOA|AON and Ayumi Ueda create a web of frequencies that can change music and people's lives. Are you prepared to join the NOA movement and participate in this harmonic upheaval?
Media Contact
Company Name: NOA|AON
Email: Send Email
Country: United States
Website: www.noaaon.com