Dream Books Media Professionals Announces Film Adaptation of Sylvia Ramos-Paneque's "Choices"
Dream Books Media Professionals selects Sylvia Ramos-Paneque's memoir "Choices" for a film adaptation project.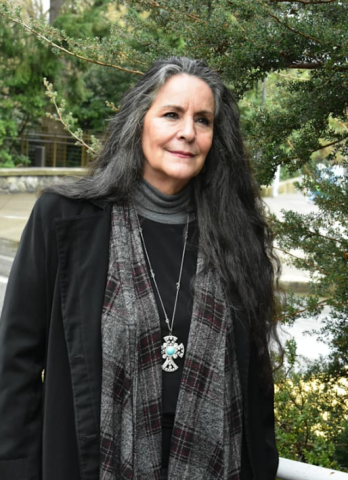 Dream Books Media Professionals, known for curating unique narratives for cinematic adaptation, has announced its latest selection, Sylvia Ramos-Paneque's autobiographical work, "Choices." After an intensive quarterly review of diverse stories, Dream Books Media Professionals has found in "Choices" a story that resonates powerfully with audiences, blending real-life experiences with a message of hope, redemption, and transformation.
"Choices" dives deep into the life of Sylvia Ramos-Paneque, recounting her turbulent days growing up in "Rat City," a suburb of Seattle, and the series of challenging decisions that she encountered. Ramos-Paneque's journey is both gripping and relatable, from leaving school in the ninth grade and getting married at the tender age of sixteen to ultimately being ensnared in the dangerous world of drug smuggling and landing in a Mexican prison in the early 1980s.
The memoir stands out for its engaging narration of Sylvia's life and the overarching theme of redemption. Despite the many hurdles and detours in her path, with divine guidance, Ramos-Paneque's life finds its way to a purpose that goes beyond herself. The transformation from a drug smuggler to a bail bondswoman, aiding countless individuals in their legal crises, is a story of resilience and hope that the world needs to hear.
As per sources within Dream Books Media Professionals, the book was selected for its genuine portrayal of a life full of challenges and the ultimate victory of hope over adversity. The company, which screens submissions spanning a vast range of genres, was particularly drawn to "Choices" due to its compelling narrative and its potential to resonate with both small and large audiences.
On this occasion, Ramos-Paneque shared, "I wrote the book believing we all need hope, from the greatest to the least, no matter what you have done." Her aspiration is that the story will impart hope to the hopeless and encourage individuals not to abandon loved ones, even when they persistently make poor choices.
Dream Books Media Professionals collaborates with filmmakers who can do justice to this poignant narrative, bringing Ramos-Paneque's story from the page to the big screen. With the film adaptation, audiences worldwide will witness a powerful lesson: that even in our darkest moments, we can find our way back with guidance and faith.
Film companies interested in this project can expect a story rich in emotion, challenges, transformation, and, most importantly, redemption. As the world continues to face numerous challenges, narratives like "Choices" serve as a reminder that change is always possible, and a brighter future is just a decision away.
Choices by Sylvia Ramos-Paneque is available for sale on Amazon.
About Company:
Dream Books Media Professionals is a Texas-based marketing company with a global team of professionals. Their mission is to help authors achieve their literary dreams by providing high-quality services and guiding them through each step of the process. They offer reasonable prices and provide all the necessary materials and professionals to ensure satisfaction and success for their clients.
Media Contact
Company Name: Dreambooks Media Professionals
Contact Person: Derrik Jonathan Vassar
Email: Send Email
City: Houston
State: Texas
Country: United States
Website: dreambooksmediapro.com