Unveiling Zoobit – A Quantum Leap in Gaming and Blockchain Integration
Discover the Future of Gaming with Zoobit's Visionary Ecosystem.
The gaming landscape is on the brink of a revolution, and Zoobit Finance is at the forefront of this transformative journey. We are thrilled to announce the official launch of the Zoobit project—an innovation that converges the realms of gaming and blockchain technology into a dynamic and immersive ecosystem.
The Power of Zoobit: A Holistic Gaming Ecosystem
At the heart of Zoobit Finance lies an ecosystem that embodies diversity, creativity, and true ownership. Our visionary project transcends the limitations of traditional gaming, offering a virtual world where emotions, interactions, and connections thrive.
Diverse Virtual Worlds Unveiled: Zoobit Virtual World is a vibrant tapestry of landscapes, from mystical forests to bustling cities, where players can explore, interact, and immerse themselves in diverse environments.
Nurturing NFT Pets: The concept of NFT pets goes beyond traditional gaming characters. Each NFT pet is a unique creation, an extension of players' creativity and imagination, allowing for personalized bonds and interactions.
Zoobit NFT Marketplace: Trading within Zoobit Virtual World reaches new heights with our integrated NFT marketplace. Here, players can buy, sell, and trade NFT pets and items, all underpinned by the transparency and security of blockchain technology.
AI Trading Bot: Zoobit's AI-powered Trading Bot empowers players to optimize their profits by offering real-time market insights and predictions, transforming trading into a strategic endeavor.
A Glimpse into the Future: Zoobit's Potential Growth Value
Zoobit Finance isn't just a project—it's a vision realized, and our ZB token is the key to unlocking its boundless potential. As the Zoobit ecosystem flourishes, the ZB token becomes the backbone that fuels its growth and evolution.
The ZB token is an integral part of Zoobit Finance, with a myriad of utilities that span the entire ecosystem:
Access to Exclusive Features: ZB token holders gain early access to new features, ensuring that you're always at the forefront of innovation within the Zoobit ecosystem.
NFT Pet Acquisition: Acquire NFT pets, items, and assets within the Zoobit NFT Marketplace using ZB tokens, enabling true ownership of virtual assets.
Staking and Rewards: Stake ZB tokens to earn rewards, allowing you to actively participate in the growth of the Zoobit ecosystem while earning valuable incentives.
Trading Bot Interaction: Utilize ZB tokens to interact with Zoobit's AI Trading Bot, accessing real-time insights and predictions to enhance your trading strategies.
Embrace the Future with Zoobit: Join the Journey
As we embark on this groundbreaking journey, we invite you to be part of the Zoobit movement. Follow our evolution, join our community, and immerse yourself in an ecosystem where creativity meets technology, and true ownership is celebrated.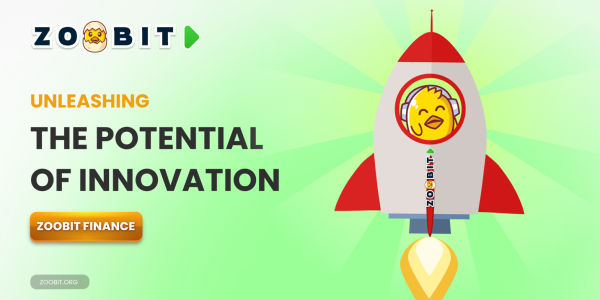 Experience the revolution in gaming and blockchain integration. Welcome to Zoobit Finance—where innovation meets imagination, and the potential of the ZB token knows no bounds. Step into the future of gaming with us.
Media Contact
Company Name: ZOOBIT ZOOBIT LTD.
Contact Person: Mark William
Email: Send Email
City: London
Country: United Kingdom
Website: Zoobit.org