MMA Fighter Veronika Zajícová Triumphs Over Adversity & Rises to Championship Glory
Veronika Zajícová overcame a life-threatening accident to become a champion in MMA.
Veronika Zajícová, a rising star in the world of mixed martial arts (MMA) and combat sports, has captured the hearts of fans worldwide with her incredible journey of resilience, determination, and sporting excellence.
Standing Against All Odds
Veronika's remarkable story began at the age of 12 when she embarked on her journey in combat sports. Despite her young age, her passion for MMA, boxing, and other martial arts disciplines was undeniable. In 2021, her journey took an unexpected turn when she was involved in a harrowing accident. Struck by a car at a pedestrian crossing, Veronika suffered serious injuries, including a cracked skull, bleeding on the brain, a cracked vertebra, and a compound fracture. The doctors were skeptical about her ability to return to sports, let alone walk again.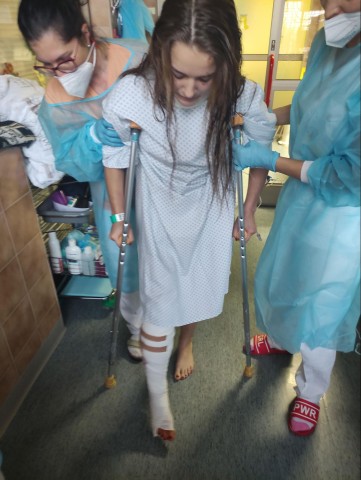 Against all odds, Veronika defied medical expectations. She regained her mobility through sheer determination and rigorous training and returned to the ring in record time. Her triumphant comeback culminated in her participation in the European MMA Championship, where she emerged victorious, showcasing her fighting spirit and tenacity.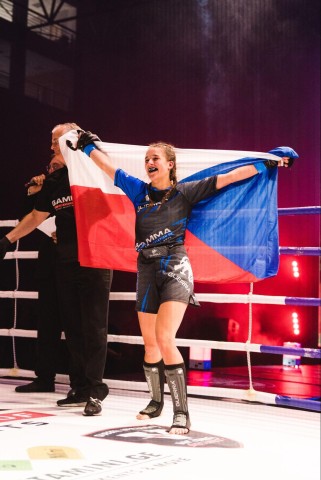 Beyond MMA
Veronika's achievements extend beyond her MMA triumphs. A versatile athlete, she has also excelled in kickboxing and grappling, consistently clinching championship titles. What sets her apart is her sporting prowess and her altruism. Veronika's compassion led her to train a blind friend, Dragunov, in combat sports. Her mentorship and support have inspired those around her, and her dedication to others was further evidenced when she graciously shared her championship trophy with Dragunov.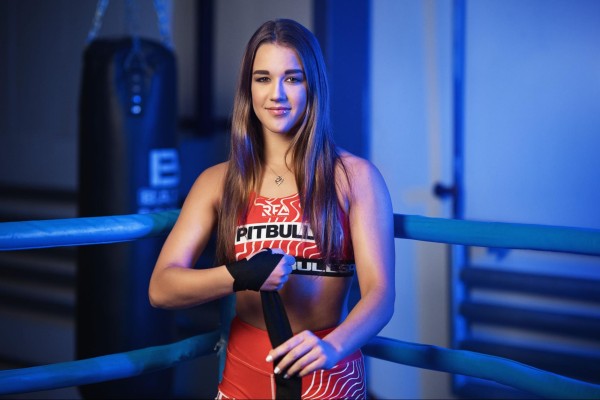 Beyond her sports achievements, Veronika's beauty and grace have propelled her into the spotlight with her recent semifinal placement in the MISS Czech Republic contest. Her impact goes beyond the ring; Veronika is actively involved in charity work, serving as the chairman of the board of the non-profit organization Proti barierám, which supports the employment of people with disabilities.
Getting The Attention From The Elite
Veronika's story caught the attention of renowned MMA coach John Kavanagh, trainer of Conor McGregor. Recognizing her potential, Kavanagh invited her to join SBG Ireland HQ, further solidifying her position as a rising star in the international MMA scene. Veronika's journey embodies the spirit of triumph over adversity, determination, and unyielding dedication to her sport and community.
The world watches in awe as Veronika conquers challenges and shatters barriers. Her remarkable journey is a testament to the power of the human spirit and the indomitable will to succeed against all odds.
Connect With Veronika Zajícová
For more information about Veronika Zajícová and her incredible journey, visit https://www.veronikazajicova.com/en/about-me/ or send an email to [email protected]
Veronika Zajícová is a shining example of resilience and determination. She has risen from a life-altering accident to become an acclaimed champion in MMA, kickboxing, and grappling, inspiring a global audience with her unwavering spirit.
Follow Veronika Zajícová Promotions on Social Media:
Instagram: https://www.instagram.com/zajicovafighter/
Facebook: https://www.facebook.com/zajicovafighter
Media Contact
Company Name: Veronika Zajícová Promotions
Contact Person: Radek Zajíc
Email: Send Email
City: Krnov
Country: Czech Republic
Website: veronikazajicova.com/en/about-me/