Asset Performance Management Market Size, Share with Focus on Emerging Technologies, Top Countries Data, Top Key Players Update, and Forecast 2028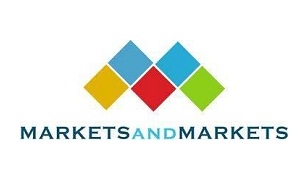 AVEVA (UK), SAP (Germany), GE Digital (US), IBM (US), ABB (Switzerland), Emerson (US), Bentley Systems (US), Rockwell Automation (US), Fluke (US), and DNV (Norway).
Asset Performance Management Market by Component (Solutions (Asset Strategy, Asset Reliability, and Predictive Asset Management) and Services), Deployment Type, Organization Size, Vertical, and Region – Global Forecast to 2028
The Asset Performance Management Market size is expected to grow at a Compound Annual Growth Rate (CAGR) of 9.9% during the forecast period, to reach USD 4.7 billion by 2028 from USD 2.9 billion in 2023. Need to meet regulatory compliance and reporting standards across asset-centric organizations is expected to drive the growth of the global asset performance management market.
Download PDF Brochure: https://www.marketsandmarkets.com/pdfdownloadNew.asp?id=72801714
By solutions, the predictive asset management segment to grow at the highest CAGR during the forecast period.
Predictive asset maintenance is a type of maintenance that monitors the condition of assets using sensors. These sensors supply real-time data, which can be used to predict the timeline for asset maintenance, preventing equipment failure. It is a method used for preventing asset failures by analyzing the production data to identify patterns and predict issues before occurrence. Predictive asset maintenance further allows the maintenance frequency to be as low as possible to prevent unplanned reactive maintenance without incurring costs associated with performing several preventive maintenance activities. Predictive Asset Analytics helps organizations gain the highest return on critical assets by supporting PdM programs with early warning detection of equipment issues ahead of the existing operational alarms.
By vertical, manufacturing vertical is expected to hold the largest market share in 2023.
Asset-intensive organizations across the manufacturing vertical with heavy machinery are seeking to make their operations more efficient, reliable, and safer. Deploying AI and the IIoT within a process manufacturing environment can deliver a number of business benefits for companies with asset performance management capabilities. More manufacturers are adopting digital transformations through IIoT technology, with the move from metrics to analytics leading the way. The manufacturing sector has seen a variety of new analytics applications launched over the past three to five years, including a strong focus on asset performance management and other maintenance-related processes. Asset performance management solutions provide near real-time visibility into the condition of each industrial asset, which enables maintenance teams to minimize downtime.
Request Sample Pages: https://www.marketsandmarkets.com/requestsampleNew.asp?id=72801714
Unique Features in Asset Performance Management Market:
The Asset Performance Management (APM) industry shown distinctive traits important for enhancing the performance and dependability of industrial assets. Advanced methodologies were used in predictive analytics to foresee asset breakdowns, enabling preventive maintenance. The detection of anomalies by sensors and IoT technologies in real-time condition monitoring helped to avoid expensive breakdowns.
Based on asset criticality, APM techniques like Reliability-Centered Maintenance (RCM) optimised maintenance schedules. Informed decisions on repairs and replacements were made possible by detailed insights into asset health. A full perspective of asset performance was provided by the integration of data from diverse sources, and risk assessment prioritised maintenance to reduce potential effects.
Maintenance procedures were made simpler by workflow automation, and asset lifecycles and utilisation were enhanced by optimisation techniques. For simulation and analysis, several APM solutions used digital twin technology. Real-time data was made available to maintenance personnel thanks to mobile accessibility, and enterprise system integration provided alignment with more extensive operations.
Major Highlights of the Asset Performance Management Market:
Industrial asset optimisation was changing as a result of significant highlights in the Asset Performance Management (APM) sector. By anticipating problems, predictive maintenance, made possible by advanced analytics, decreased downtime. Asset reliability was increased via real-time condition monitoring using sensors and IoT technologies, which quickly identified anomalies.
Schedules were optimised using effective maintenance techniques including reliability-centered maintenance (RCM), and decisions about repairs were guided by data-driven insights. Integrating all available data provided detailed insights into asset performance. Prioritisation was supported by risk assessment, which reduced operational hazards.
Workflow automation improved the efficiency of maintenance procedures, and asset lifecycle optimisation techniques increased sustainability and utilisation. Simulations for performance analysis were made possible by digital twin technology. Operational effectiveness was increased by integration with enterprise systems.
Inquire Before Buying: https://www.marketsandmarkets.com/Enquiry_Before_BuyingNew.asp?id=72801714
Top Key Companies in Asset Performance Management Market:
Major vendors in this market are based in North America, and Europe. Some of the key players operating in the asset performance management market are – AVEVA (UK), SAP (Germany), GE Digital (US), IBM (US), ABB (Switzerland), Emerson (US), Bentley Systems (US), Rockwell Automation (US), Fluke (US), and DNV (Norway). These players have adopted various growth strategies to strengthen their position in the market. These include product launches, contracts, partnerships, mergers and acquisitions, and new product development activities further to expand their presence in the asset performance management market.
AVEVA
AVEVA is a globally recognized technology company that specializes in providing industrial software solutions to empower organizations across various industries. With a rich history of innovation and a strong commitment to enhancing operational efficiency, AVEVA has established itself as a leading player in the digital transformation landscape. Through its comprehensive suite of software offerings, AVEVA enables businesses to harness the power of data-driven insights, advanced analytics, and cutting-edge technologies to optimize their processes, improve asset performance, and achieve greater sustainability. By bridging the gap between IT and operational technology (OT), AVEVA empowers companies to unlock new opportunities, enhance competitiveness, and navigate the complexities of modern industrial challenges.
In January 2023, Schneider Electric acquired AVEVA. This deal would enable both the entities a holistic approach to digital transformation across industrial operations, while reducing energy, carbon, and resource intensity. While AVEVA will henceforth be wholly owned and part of Schneider Electric, it is intended that AVEVA's business autonomy and future R&D investment will be preserved going forward, thereby helping to meet increasing demand for a stronger portfolio of solutions.
SAP
SAP is a renowned global leader in enterprise software solutions, with a particular emphasis on empowering businesses through cutting-edge Asset Performance Management (APM) capabilities. With a strong foundation in digital innovation, SAP's APM solutions offer organizations the tools they need to unlock the full potential of their assets. By seamlessly integrating data analytics, predictive maintenance, and real-time monitoring, SAP helps companies optimize asset performance, minimize downtime, and enhance operational efficiency. Through a holistic approach, SAP enables industries to make informed decisions, improve asset reliability, and ultimately drive better business outcomes. With a history of technological excellence, SAP's APM solutions play a pivotal role in transforming how industries manage their assets, adapt to market changes, and stay ahead in the competitive landscape.
In April 2021, SAP partnered with Siemens Digital industries software to deliver a new predictive service and collaborative asset management plus integrated enterprise portfolio and project management solutions. The new cloud solutions close the loop between IT and OT systems through a model-based digital thread enabling real-time business information, feedback, and performance data over the entire product or asset lifecycle.
Media Contact
Company Name: MarketsandMarkets™ Research Private Ltd.
Contact Person: Mr. Aashish Mehra
Email: Send Email
Phone: 18886006441
Address:630 Dundee Road Suite 430
City: Northbrook
State: IL 60062
Country: United States
Website: https://www.marketsandmarkets.com/Market-Reports/asset-performance-management-market-72801714.html