AI Governance Market Size, Share with Focus on Emerging Technologies, Top Countries Data, Top Key Players Update, and Forecast 2026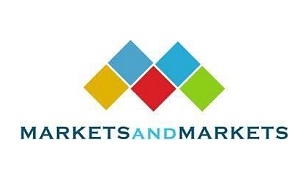 Alphabet Inc. (US), Microsoft Corporation (US), IBM Corporation (US), Amazon Web Services, Inc. (US), QlikTech International AB (US), TIBCO Software Inc. (US), SAS Institute Inc. (US), Facebook, Inc. (US), SAP SE (Germany), Salesforce.com, Inc. (Salesforce), FICO (US), Zest AI (US), Pymetrics Inc. (US), H2O.ai, Inc. (US), Informatica LLC (US),and 2021.AI (Denmark).
AI Governance Market by Component (Solutions (Platforms And Software Tools) and Services), Deployment Mode, Organization Size, Vertical (BFSI, Healthcare and Life Sciences, Government and Defense, and Automotive), and Region – Global Forecast to 2026
The global AI Governance Market size to grow from USD 50 million in 2020 to USD 1,016 million by 2026, at a Compound Annual Growth Rate (CAGR) of 65.5% during the forecast period. Various factors such as increase in government initiatives to leverage the AI technology, rise in need for building trust in AI systems and growth in demand for transparency in AI decisions, and growth in regulatory compliances around the technology are expected to drive the adoption of the AI governance solutions and services.
Download PDF Brochure: https://www.marketsandmarkets.com/pdfdownloadNew.asp?id=176187291
Managing and monitoring credit, market, liquidity, and operational risk across financial markets was hard enough with ongoing geopolitical tensions, international trade wars, and the occasional hurricanes and earthquakes. The current pandemic situation has forced chief risk officers and their teams to recalibrate old assumptions and models used to manage and monitor risk. COVID-19's global impact has shown that interconnectedness plays an important role in international cooperation and how outdated technologies are obstacles to effective policymaking. As a result, many governments started rushing towards identifying, evaluating, and procuring reliable solutions powered by AI. Healthcare facilities globally have been turning toward AI systems to identify infections through people's voices or chest x-rays. Various governments have proposed tracking tools to monitor the virus' spread person-to-person. From Asia to Europe, several public sector entities have collaborated with the private sector to utilize AI-based services to monitor the spread of the virus. COVID-19 has accelerated the need to operationalize Ethical AI principles. In order to help practitioners, navigate these challenges, the World Economic Forum's AI and ML platform created the Procurement in a Box package, which aims to unlock public sector adoption of AI through government procurement
The services segment to hold higher CAGR during the forecast period
Based on components, the AI governance market is segmented into solutions and services. The solution segment of the report is subsegmented into software tools and platform, whereas the services segment is segmented into consulting, integration, and support and maintenance. The services segment is expected to account for higher CAGR during the forecast as services play an integral part in the software life cycle while implementing platforms and executing activities related to them. These services include consulting, integration, and support and maintenance, which are required to deploy, execute, and maintain AI governance.
According to MarketsandMarkets, AI governance refers to the organizational approach toward developing policies. AI governance is developing a framework to effectively design, deploy, and monitor AI-powered models and algorithms with a major focus on fairness, accountability, transparency, safety, and privacy to ensure fair outcomes. These models are designed, developed, implemented, and continuously monitored throughout their life cycle to understand their behavior and are retired or retrained when the system fails to meet the governance-related requirements.
Request Sample Pages: https://www.marketsandmarkets.com/requestsampleNew.asp?id=176187291
Unique Features in AI Governance Market:
The market for AI governance offered distinctive elements necessary for the use of AI in an ethical and responsible manner. It included moral standards and procedures that made sure AI systems complied with the law and morality. In order to increase user trust, transparency and explainability were prioritised, and reducing algorithmic bias and assuring fair outcomes were major priorities.
Artificial intelligence governance placed a strong emphasis on data privacy compliance, human oversight to avert unexpected repercussions, and algorithmic accountability for decision-making processes. To be in line with changing AI-related rules and advance AI system practises, regulatory compliance, risk assessment, and continuous monitoring were incorporated. To incorporate different viewpoints and build standardised ethical AI practises, stakeholder involvement and global alignment were emphasised.
Major Highlights of the AI Governance Market:
Major developments in the AI Governance sector have changed how artificial intelligence (AI) is used responsibly. Establishing ethical frameworks to match AI with social norms and emphasising transparent AI systems for accountability and trust were important themes.
Important areas of focus included addressing bias in AI systems and adhering to data privacy laws. Market participants emphasised the necessity for both algorithmic accountability and human oversight to prevent unexpected outcomes and decision-making processes.
The assessment of potential dangers, such as prejudice and security flaws, and adherence to growing AI-related rules were major concerns. While ongoing oversight intended to address moral and technical problems, stakeholder engagement ensured a variety of opinions. For consistent moral AI practises across national boundaries, the market required worldwide alignment.
Inquire Before Buying: https://www.marketsandmarkets.com/Enquiry_Before_BuyingNew.asp?id=176187291
Top Key Companies in AI Governance Market:
Some of the key players operating in the AI governance market include Alphabet Inc. (US), Microsoft Corporation (US), IBM Corporation (US), Amazon Web Services, Inc. (US), QlikTech International AB (US), TIBCO Software Inc. (US), SAS Institute Inc. (US), Facebook, Inc. (US), SAP SE (Germany), Salesforce.com, Inc. (Salesforce), FICO (US), Zest AI (US), Pymetrics Inc. (US), H2O.ai, Inc. (US), Informatica LLC (US), Ataccama Corporation (Canada), DataRobot, Inc. (US), Dataiku (US), Kyndi, Inc. (US), SparkCognition, Inc. (US), Fiddler Labs, Inc. (US), DarwinAI (Canada), Truera (US), Genie AI Ltd. (UK), MindsDB Inc. (US), integrate.ai Inc. (Canada), Untangle AI Pte Ltd (Singapore), AnotherBrain (France), Diveplane Corporation (US), and 2021.AI (Denmark). These AI governance vendors have adopted various organic and inorganic strategies to sustain their positions and increase their market shares in the global AI governance market.
Microsoft was founded in 1975 and is headquartered in Washington, US. The company develops software, services, devices, and solutions to compete in the area of intelligent cloud and intelligent edge. With continuous investments in cloud, Microsoft enables its customers to digitalize their business processes. The company's offerings include cloud-based solutions that provide customers with software, platforms, content, and deliver solution support and consulting services. Its product offerings include operating systems (OS), cross-device productivity applications, server applications, business solution applications, desktop and server management tools, software development tools, and video games. Microsoft's platforms and tools help drive the productivity of small businesses, competitiveness of large businesses, and efficiency of the public sector. The company's platform accelerates innovation across the spectrum of intelligent edge devices, from IoT sensors to gateway devices and edge hardware to build, manage, and secure edge workloads. Microsoft will invest USD 1 billion over the next four years in new technologies and innovative climate solutions. In November 2020, the company has also pledged a USD 50 million investment in AI for Earth to accelerate innovation. Microsoft has been working on OpenAI Ethical AI Project. It has invested USD 1 billion in this project, backed by Tesla's Elon Musk and Amazon. In the AI governance market, Microsoft offers the Fairlearn toolkit to improve fairness in AI.
IBM is a multinational technology and consulting corporation founded in the year 1911 and it is headquartered in New York, US. It offers infrastructure, hosting, and consulting services and operates through five major business segments: cloud and cognitive software, global business services, global technology services, systems, and global financing. It caters to various industry verticals that include aerospace and defense, education, healthcare, oil and gas, automotive, electronics, insurance, retail and consumer products, banking and finance, energy and utilities, life sciences, telecommunications, media and entertainment, chemicals, government, manufacturing, travel and transportation, construction, and metals and mining. The company has a robust presence in the Americas, Europe, MEA, and APAC and clients in more than 175 countries. In the AI governance market, IBM offers IBM Watson OpenScale platform. This platform is available in IBM Cloud Pak for Data and on IBM Cloud. The company has also worked on open source projects such as AI Fairness 360 (AIF360), Adversarial Robustness 360 Toolbox (ART), and AI Explainability 360 (AIX360) toolkit.
Media Contact
Company Name: MarketsandMarkets™ Research Private Ltd.
Contact Person: Mr. Aashish Mehra
Email: Send Email
Phone: 18886006441
Address:630 Dundee Road Suite 430
City: Northbrook
State: IL 60062
Country: United States
Website: https://www.marketsandmarkets.com/Market-Reports/ai-governance-market-176187291.html