Global Gold Demand Skyrockets to an Almost 11-year Peak in 2022
The most recent "Global Gold Demand Trends Report" published by the World Gold Council indicates that the annual demand for gold in 2022 (excluding over-the-counter trades) surged by 18% year-on-year to 4,741 tons, the highest total annual demand since 2011. The demand for gold in the fourth quarter also hit a record high, with central banks' aggressive gold purchasing and the persistent surge in individual gold investment demand serving as key driving factors.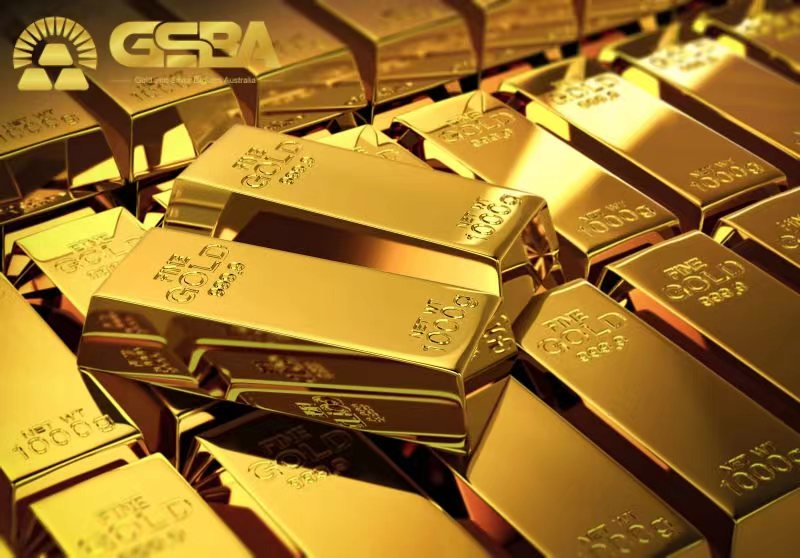 In 2022, the annual gold buying demand from global central banks reached 1,136 tons, more than doubling the previous year's 450 tons, reaching a new peak unseen in 55 years.
In 2022, global gold investment demand (excluding over-the-counter trades) increased by 10% from the previous year. The strong demand for gold bars and coins persisted, as gold bars and coins continued to be favored by investors from several countries worldwide.
Louise Street, a senior market analyst at the World Gold Council, commented, "We witnessed the highest level of gold demand in over a decade in 2022, with rising inflation stimulating growth in gold bars and coins investment. Ultimately, the overall gold investment demand increased by 10% from the previous year."
At a time when the global demand for gold is noticeably increasing, it has driven the thriving development of many renowned gold enterprises, such as the well-known Australian company, Gold and Silver Brokers Australia (GSBA). After seven years of operation in its home country, GSBA has developed a mature sales system and advanced operational concepts. It has now begun to expand its business globally, taking the lead in entering the Indonesian market.
Looking ahead to 2023, economic predictions suggest a challenging environment, with the possibility of a global economic recession. Gold, with its solid track record of performing well in times of economic turmoil, has showcased its value as a long-term strategic asset, thereby promoting the persistence of robust resilience in gold consumption.
Disclaimer: This press release may contain forward-looking statements. Forward-looking statements describe future expectations, plans, results, or strategies (including product offerings, regulatory plans and business plans) and may change without notice. You are cautioned that such statements are subject to a multitude of risks and uncertainties that could cause future circumstances, events, or results to differ materially from those projected in the forward-looking statements, including the risks that actual results may differ materially from those projected in the forward-looking statements.
Media Contact
Company Name: Gold and Silver Brokers Australia?GSBA?
Contact Person: Jan Rinnert
Email: Send Email
Country: Australia
Website: https://www.gsba.cc/